by Dallas Downing.
With the spring semester coming to an end, a new class of leaders have been elected for the 2021-22 academic year. This team of core leadership is essential to the success of RoboJackets. Today, we would like to introduce you to who these leaders are, what they've done in their time in RJ, and what they look forward to in the coming year.
President: Shishir Pandit-Rao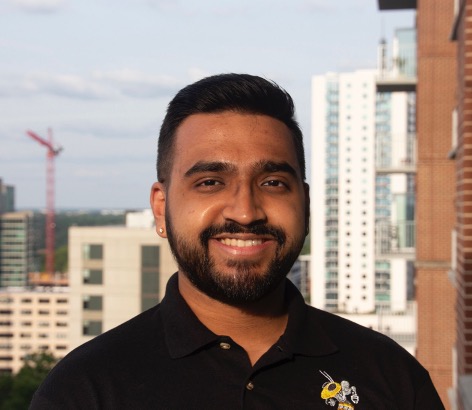 Shishir Pandit-Rao is the newest RoboJackets President. He's a rising third-year Mechanical Engineering student. This past year Shishir led the RoboRacing team as the Project Manager. He worked with the team to continue development of Rigatoni, their new go-kart platform, despite the challenges of the pandemic. Prior to that, Shishir was a mechanical member for RoboRacing. His favorite experience so far has been seeing Rigatoni move for the first time after over a year and a half of design and development. As President, Shishir is excited to see what the rest of 2021 holds for the organization. He is "looking forward to reinvigorating [RoboJackets] as we come out of the COVID-19 pandemic," by continuing the hands-on learning experience that he has enjoyed so much. Outside of RoboJackets, Shishir loves to spend his time cooking, especially Indian food, and watching any sports teams from his hometown of Portland, Oregon.
Vice President: Tan Gemicioglu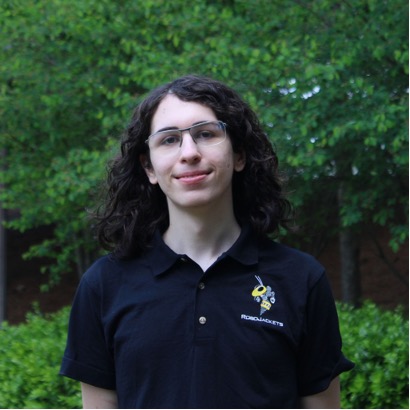 The Vice President this year is Tan Gemicioglu. Tan is a rising third-year, international student from Istanbul, Turkey, studying Computer Science and minoring in Physiology. He started his RJ career on the software team for IGVC working on navigation and simulation. This past year Tan has been leading the RoboNav (formerly IGVC) team as Project Manager. He led the name change to reflect the inclusion of the URC competition (read more here), another effort he organized. Tan is looking forward to having in-person meetings and events again in the coming year. He has "missed the energy of having all of us in that environment" and is "really excited to be able to reconnect with everyone beyond the screen." He misses events like the organization-wide hackathon in 2019, where each team worked on small scale demos to share at tabling events. When not working on RJ projects, he does research on wearable computing. Tan also likes to cook (he's optimizing his lasagna recipe at the moment) and enjoys reading or watching all forms of sci-fi and fantasy. Tan also wanted to share that he has never been to CookOut, so he's excited to finally participate in an important RoboJackets tradition when in-person dining finally opens.
Treasurer: Cade Tyler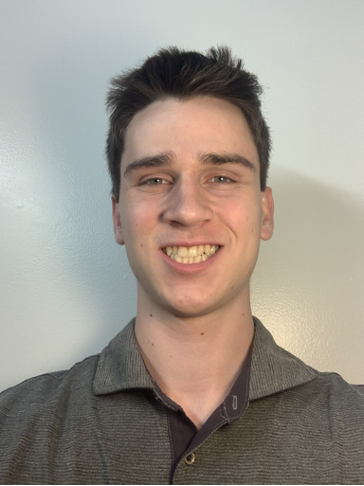 Cade Tyler is the new Treasurer for RoboJackets. Like Shishir, he is a rising third-year Mechanical Engineering student. He is a dedicated BattleBots member, starting in the 3lb program working on Spooki (a vertical spinner) and leading the 2lb program this past year as 3lb Czar. He has "enjoyed working with and getting to know other members… as 3lb Czar," and hopes to continue that as he works with the other teams to get them "the funds and parts necessary to build awesome robots." When Cade is not working on awesome robots, he enjoys the outdoors, having worked at a nature center in Virginia for six years. Specifically, he loves hiking and caving.
Secretary: Sana Hafeez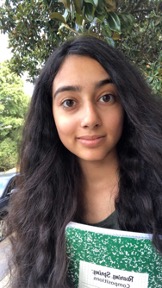 The new Secretary for RoboJackets is Sana Hafeez, a rising third-year Mechanical Engineering student, minoring in Robotics. She started with RoboJackets this year on the RoboNav mechanical team. She's been designing the arm and end effector for the new URC robot. Sana's favorite part has been the hands-on learning she's gotten about machine design and seeing how everyone's work has come together to make the new robot. As secretary, she's excited "to help get RoboJackets back into the swing of things," with in-person general meetings and socials. Besides RoboJackets, Sana does research with the underwater robotics VIP, Aquabots, which she's been doing since freshman year. She also likes to fence and bake cakes when she's not dealing with robots.
Shop Manager: Christopher Bellflowers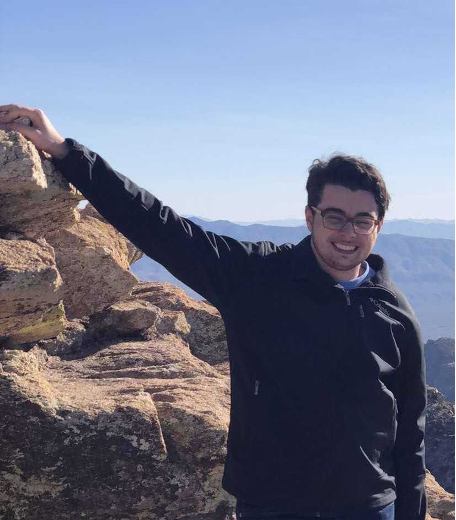 Christopher Bellflowers is a rising third-year Mechanical Engineering student and is this year's Shop Manager. Christopher started with the BattleBot team, working on the 3lber Huski, a vertical spinner, and continued this year working on Samuraii, the second iteration of a 30lb vertical spinner. Christopher served as Treasurer for RoboJackets this past year, but he's already got big plans for the future of the shop space when occupancy restrictions are lifted. In his time with RoboJackets, he enjoyed the competition experience the most, particularly going to Motorama 2019. He looks forward to when competitions can be hosted in person again. In his spare time, Christopher enjoys playing guitar, especially rock and metal, and also enjoys cooking, especially his family's recipe for fried chicken tenders.
Promotions Chair: Shail Patel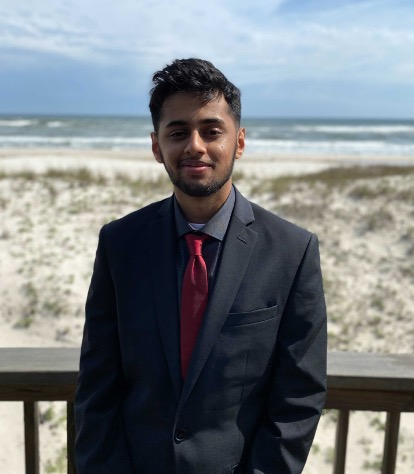 The Promotions Chair this year is Shail Patel, a rising second-year Computer Science student. This past year he spent his time with the RoboCup software team, working on the interface used to control the robots during gameplay. Shail is very excited to take on the role of Promotions Chair and is "looking forward to…promoting the RoboJackets organization" and increasing our social media presence. Besides RoboJackets, Shail is involved with a few other organizations, like Big Data, Big Impact, SGA's IT Board, and the Chi Psi fraternity. If he isn't doing any of those things, you can find him watching or playing basketball.
Outreach Chair: Malak Bayyari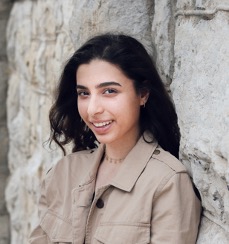 Malak Bayyari is RoboJacket's new Outreach Chair, the newest addition to Core leadership. Malak is a rising third-year Biomedical Engineering student. For the past two years, Malak has been working with the RoboRacing mechanical team, designing and manufacturing the steering system for Rigatoni. She's excited to continue working on improving the system, but she's also excited to get back to volunteering like she did before the pandemic. Malak enjoyed being able to meet new friends and engage with people with a variety of backgrounds at socials and volunteer events. "I'm excited to re-engage with our community after a year of COVID," she says, "and to create community partnerships to work together and expand [RoboJackets'] impact on STEM education in Atlanta." Malak spends her free time baking (especially the Arabic dessert knafeh), cooking, or exploring Atlanta. When she's not doing that, she also likes to make creative projects like jewelry or art pieces.