Email
To reach our officers for questions, appearance requests, or other information, please send an email to hello@robojackets.org and we'll distribute it as needed.
Location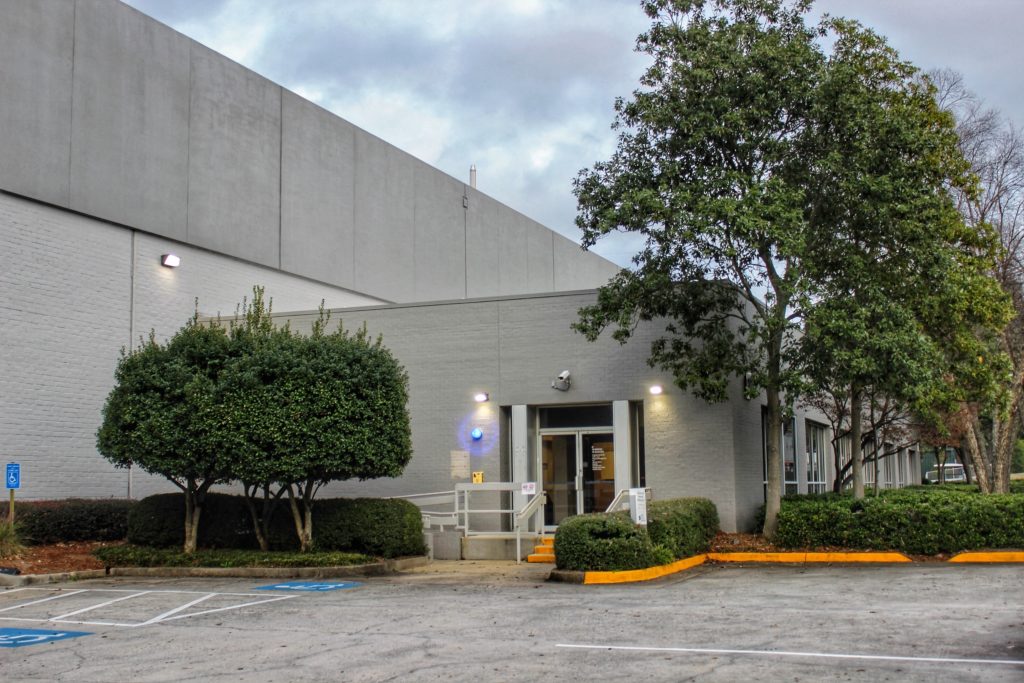 We are located in the Student Competition Center (visitor entrance pictured right) at 575 14th Street, Atlanta, GA. You can contact us there during any normal meeting hours posted on this site.
Mailing Address
Georgia Institute of Technology
Attention: RoboJackets
771 Ferst Drive Northwest
Love Building, Room 205
Atlanta, GA 30332-0405
Social Media
Follow us on Facebook, Twitter, and Instagram to get news updates from our teams and learn more about our competitions, events, and projects! Click the icons below to view our pages.