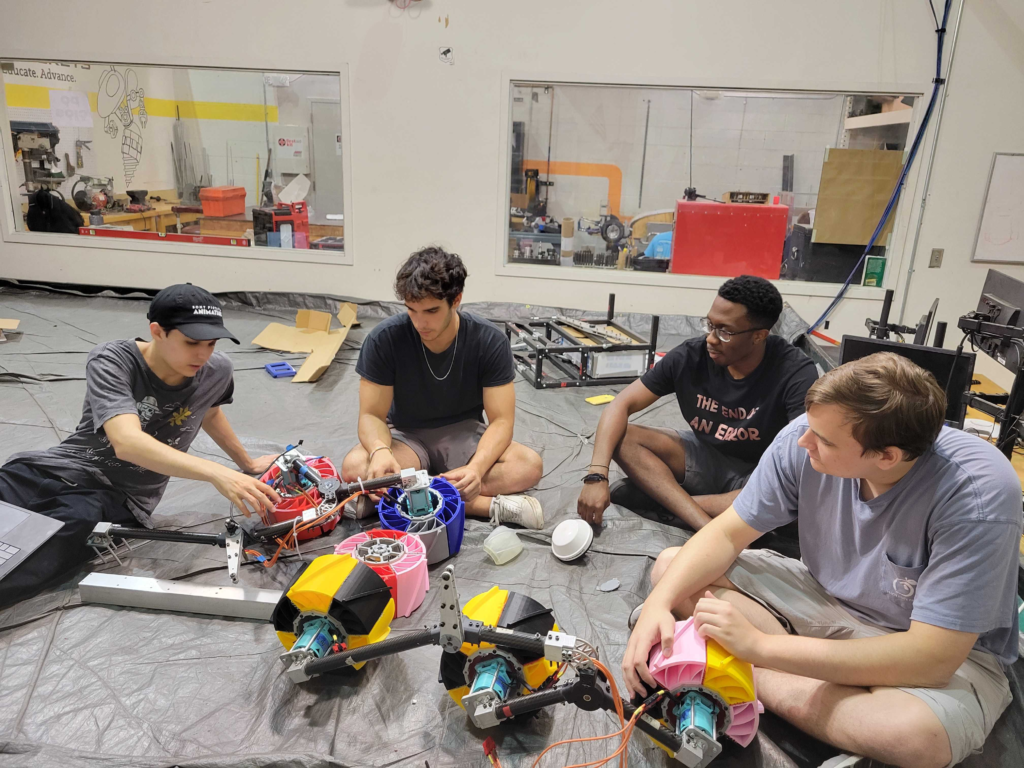 Embark on a journey beyond Earth with RoboNav, our cutting-edge robotics team on campus! Join us in crafting a Mars Rover for the thrilling University Rover Challenge. As a member, you'll gain hands-on experience in designing, building, and navigating rovers across treacherous Martian terrains to deliver supplies, service landing vehicles, and search for signs of life. Unleash your creativity and engineering prowess – become a part of RoboNav today! All majors are welcome!
The Competitions
University Rover Challenge (URC)
URC is a multi-stage competition which involves designing, building, and commanding a rover-style robot in both manual and autonomous challenges. The competition is meant to simulate the conditions faced by Mars rovers, and as such consists of several missions: determining the presence of life in soil samples, retrieving rocks and other items, servicing equipment, and autonomously navigating the surface of "Mars" (actually the deserts of Utah). Teams must qualify through various reports and video submissions before being allowed to compete. The RoboNav team hopes to qualify for this competition starting in 2022.
Team Information
Meetings
Sundays – 4 to 7 PM
Wednesdays – 6:30 to 9 PM
Team Leadership
| | |
| --- | --- |
| Project Manager | Maxwell Hoem |
| Software Lead | David Calderon |
| Electrical Lead | Somil Joshi |
| Mechanical Lead | Galen Tunnicliffe |
| Science Lead | Tanishq Moondra |
Mailing List
robonav@lists.robojackets.org
Wiki Page
http://wiki.robojackets.org/RoboNav
Calendar Feed
Add to Google