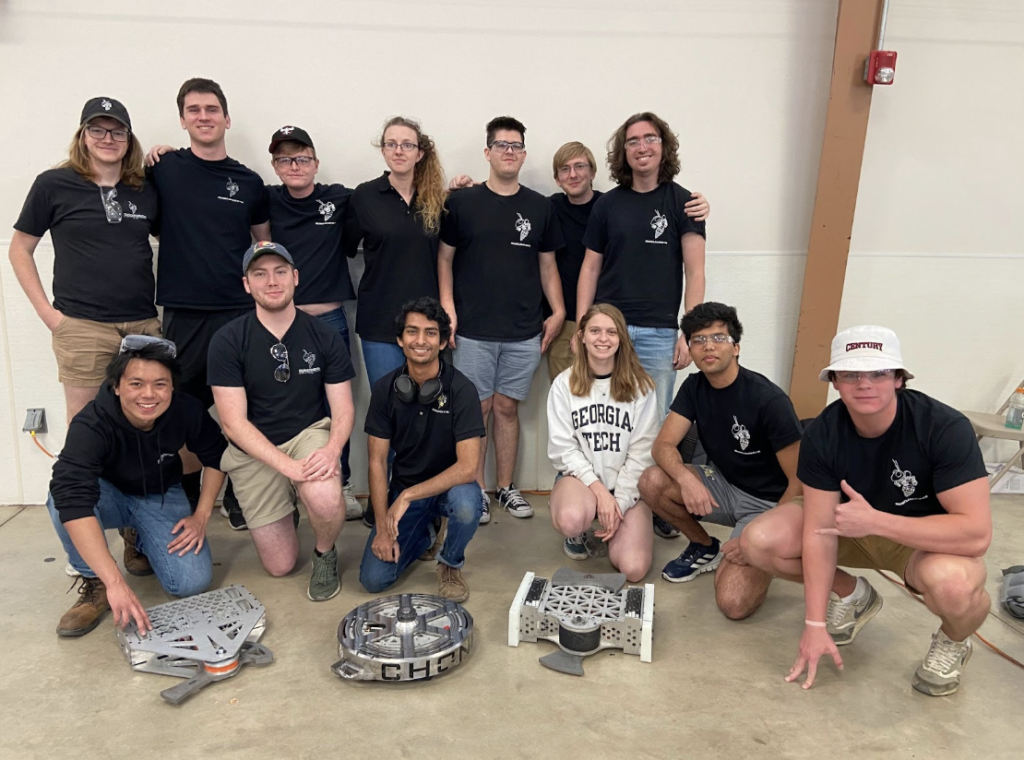 Everyone has seen the hit T.V. show BattleBots, which pits two robots against each other in a gladiator style arena. However, many people don't know the process behind building one. RoboJackets' Battlebots team strives to build competitive robots which are strong enough to deal and take damage in battle while also instilling engineering knowledge into its members. The task is simple: build a robot to fight one-on-one with another robot of the same weight class. To accomplish this task, we manufacture most parts in shop and heavily focus on the mechanical components of the robot alongside the internal electrical components and controls. We are constantly pursuing improvement of our line up to make them more robust and dangerous than ever before.
The Competitions
Motorama
Motorama is our biggest yearly competition and takes place in Harrisburg, PA. Nearly 200 robots across 6 different weight classes compete. It is a double elimination style tournament that takes place over 2 days in mid-February. This year we are taking 9 robots in the beetleweight (3 lb) division and 2 robots in the hobbyweight (12 lb) division.
RoboBrawl
RoboBrawl is our newest event and takes place in Champaign, IL. This is a double elimination style tournament that takes place in Late-March. It is primarily a featherweight (30 lb) competition. We will be taking 2 robots this year.
Team Information
Meetings
Thursday – 7 to 9:30 PM
Friday – 7 to 9:30 PM
Team Leadership
| | |
| --- | --- |
| Project Manager | Brian Naing |
| 3 lb Manager | Bryce Parsons |
Mailing List
battlebots@lists.robojackets.org
Wiki Page
http://wiki.robojackets.org/w/BattleBots
Calendar Feed
Add to Google