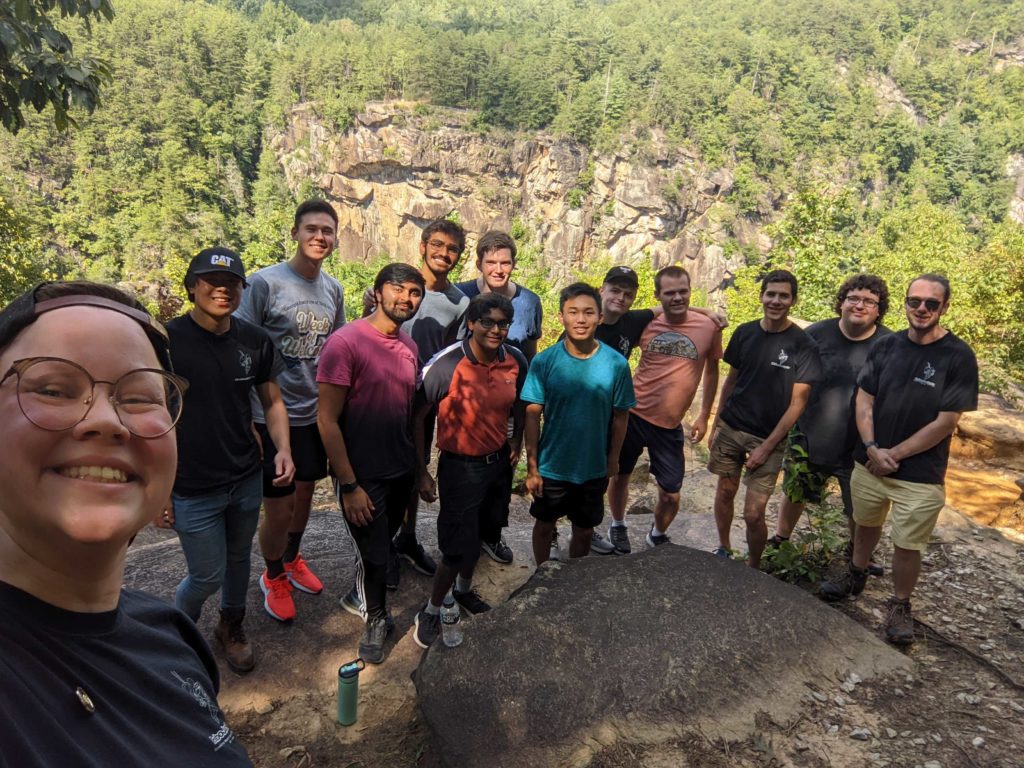 The Leadership retreat was a tradition that began in 2015, involving the president, secretary, and leadership team. Today, the leadership retreat involves the elected core officers, project managers, subteam leads, and appointed positions, as well as a group of RoboJackets alumni. This is the second year that alumni have helped in the planning and execution of Leadership retreat, and they offered specialized leadership training which draws on their personal, professional, and RoboJackets experiences.
A few weeks before the retreat, the president and alumni meet to select topics of discussion for the event. This year, president Zach Slaton highlighted "cohesion" as a topic, as many officers felt that the effects of COVID caused the organization to become more fragmented. At the retreat, the officers discussed ways of promoting inter-team communication. Alumni were also present to offer historical context and advice regarding the problems presented.
The leadership retreat also featured an assortment of activities, games, and socializing to help the students enjoy themselves and get to know each other better. RoboJackets Alum Sarah Storer prepared a team building activity for the students, tasking them with creating a tower out of crafting materials, capable of supporting a golf ball. Teams were scored in multiple aspects allowing them an opportunity to creatively select goals (tying in with a retreat discussion topic).