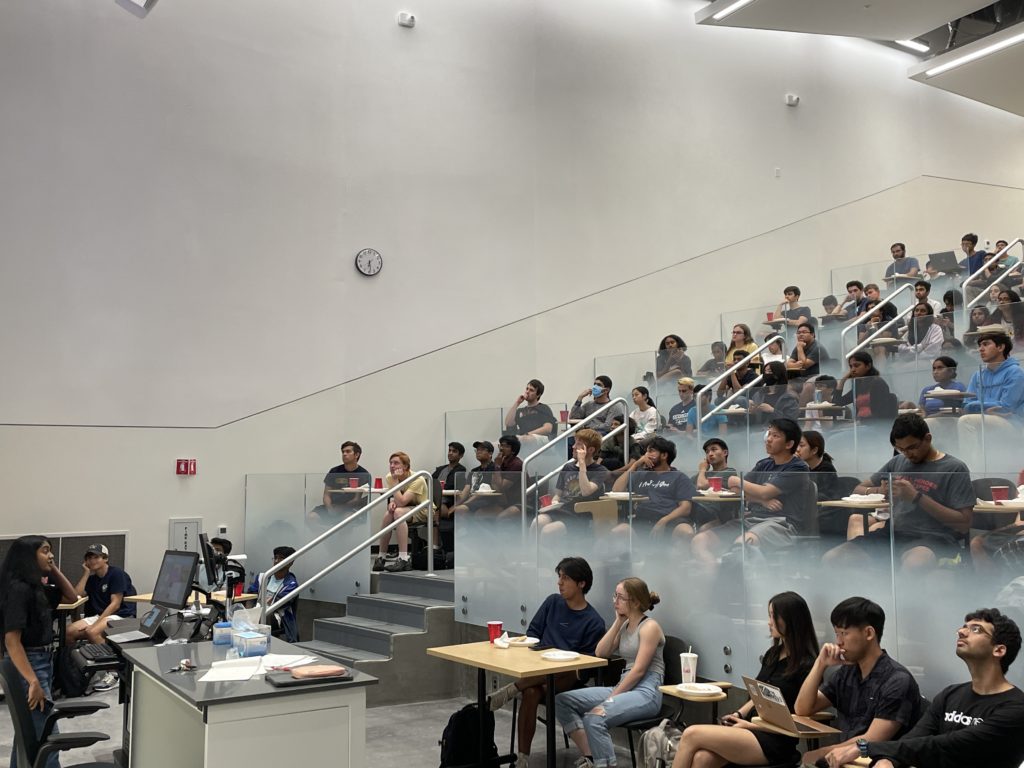 Every year, RoboJackets reserves a lecture hall in Howey to host General Interest meetings, where new students at Georgia Tech can come and hear more about RoboJackets so they can pick their teams and join RoboJackets in earnest.
This year's GI drew a combined 317 interested students. RoboCup and RoboNav saw the highest number of signups, with 108 and 102 respectively. URC, RoboNav's new competition, has brought significant energy to the returning team, and seems to have done the same for new recruits.
In addition to our typical recruiting methods, primarily from tabling at events like the org fair and posting on social media, RoboNav has been recruiting from the College of Sciences as well to find members that can help them address the science challenge of URC.
Zach Slaton, president, had this to say about GI: "I was very satisfied with how GI went. Attendance was good, and I was excited by the enthusiasm the PMs brought to the presentations."